The Team
The 5G Factory of the Future team is made up of an advisory board, a testbed operations board, a manufacturing technology board, a technical design authority, testbed spokespersons, and the project management authority.
You can find information on the Advisory Board and our project spokespersons below.
Advisory Board
Project Investigators
Prof Rab Scott, University of Sheffield AMRC
Austin Cook, BAE Systems
Dr. Dritan Kaleshi, Digital Catapult
Euan Pirie, IBM
Prof Adam Beaumont, aql
Peter Drever, MTT
Michael Gibson, Miralis
Advisory Board Externals:
Thomas Hainzel, Head of EMEA Industry lead, Nokia
Miranda Barker, CEO, East Lancashire Chamber of Commerce
Marcus Burton, Non-Executive Director, Yamazaki Mazak, Mazak
Professor Chris Dunge, Research Director, NMIS
Professor Paulo Bartolo, Chair – Manufacturing, University of Manchester
Professor Nicholas Race, Networked Systems, Lancaster University
Communications Spokespersons
Manufacturing: Austin Cook, BAE Systems
5G Technology: Dr Dritan Kaleshi, Digital Catapult
Testbed: Prof Rab Scott, University of Sheffield AMRC
Mobile network operator & Cyber Security: Prof Adam Beaumont, aql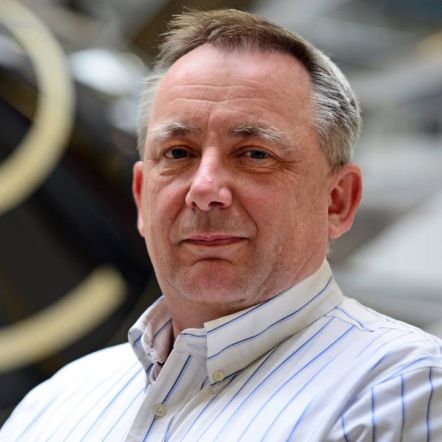 Prof Rab Scott
Head of Digital
University of Sheffield AMRC
5G Factory of the Future Project Investigator / Testbed Spokesperson
---
Rab Scott is Head of Digital at the University of Sheffield AMRC. He has been a member of the AMRC staff since its beginning in 2001, after heading up the Virtual Reality and Simulation activities he now leads on the strategic development and implementation of digital solutions across the whole organisation.
Rab is the operational chair of the High Value Manufacturing Catapult Digital Strategy Team. He sits on the Steering Committee of Immerse UK (the UK's body for immersive technologies), the IET's Digital Panel and their Applied Visualisation Forum. He is also the IET's spokesman for virtual reality. Rab has recently been made an Honorary Research Fellow at the University of Exeter Business School.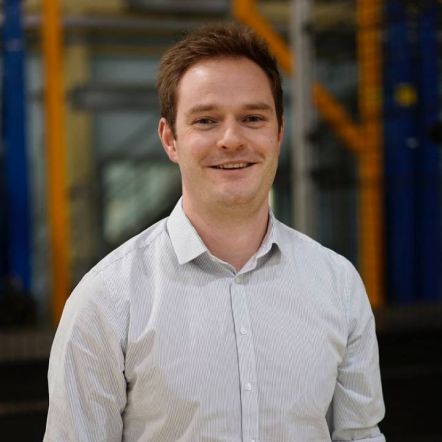 Austin Cook
Principal Technologist - Emerging Manufacturing
Technology and Systems, Tech Delivery – Manufacturing BAE Systems
5G Factory of the Future Project Investigator / Testbed Spokesperson
---
Austin is responsible for a R&D team of 12 and has developed and implemented new manufacturing capabilities, including advanced machining technologies and manufacturing automation into multiple manufacturing businesses.
Austin has 15 years' experience in the manufacturing technology discipline with ten years focused on the development of manufacturing automation. He is the technical partnership manager for BAE Systems Technology Delivery at the Advanced Manufacturing Research Centre (AMRC), and the Manufacturing Technology Centre (MTC) contributing to the manufacturing technology strategy for BAE Systems Technology Delivery and the High Value Manufacturing Catapult.
Over 25 years' experience as a technologist and researcher in communication networks, distributed system design and data interoperability in IoT, Dritan is Director of 5G Technology at Digital Catapult, where he has established and leads the 5G Programme in Future Networks.
An acknowledged thought leader in his field, he has been directly involved as a technical advisor in several national initiatives in future networks and 5G in the past 5 years, with a clear focus on national 5G coordination for adoption and development of 5G technologies, and how to best support startup and scale-up innovation and technical advances on new 5G network architectures, network and service orchestration, edge computing and cellular IoT support. He is often invited to speak on advanced digital infrastructure and future networks, including providing evidence to the Parliamentary Committee on Science and Technology on UK Telecommunications infrastructure and the UK's domestic capability in 2020. He is a member of the UK5G Advisory Board, and chair of the UK5G Manufacturing Working Group.
Dritan has published over 75 papers, holds three patents and has edited two international standards on interoperability. He has represented the UK in international standardisation bodies and served on/chaired several international conferences and technical committees. He joined Digital Catapult from University of Bristol, where he led a 15-strong research team, strategically combining applied research with industrial collaboration, making a wide range of contributions in networking and distributed systems, interoperability, smart energy, cities and digital health.
As a consistent innovator and technologist with a strong cyber security background, Professor Adam Beaumont is the Founder and Chairman of trusted communications specialist, aql and CEO of Isle of Man based telecommunications company, BlueWave. He also co-founded IXLeeds, a fully independent internet exchange outside London and founded the Isle of Man's first and only internet exchange, ManxIX. An active angel investor, Adam founded not-for-profit investment platform, NorthInvest which propels co-investment in tech start-ups across the North of the UK.
Adam started his communications career in secure mobile networking for an agency of the MoD. His passion for future technology and its positive impact on the economy and society was recognised by the Maserati 100 to which he became a member in 2019. He is also a visiting professor at the University of Leeds and is driven to promote the next generation of scientists and technologists.
As a devoted environmentalist, he is a Trustee of the Eden Project and non-executive board director of Eden Project International Ltd (EPIL). Adam is also the Honorary Consul of the Republic of Estonia championing trade and close relations with the UK.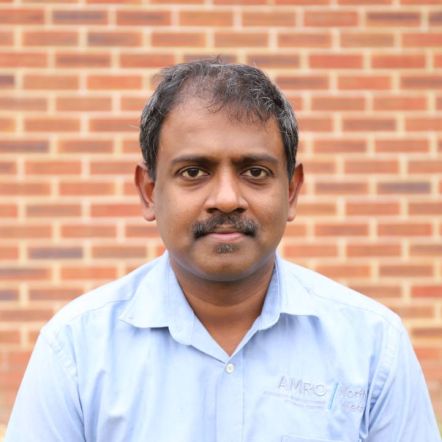 Dr Aparajithan Sivanathan
Software Lead
University of Sheffield AMRC North West
5G Factory of the Future Project Lead / Technical Design Authority member
---
Dr Aparajithan Sivanathan leads the 5G Factory of the Future testbed programme and also heads up the digital manufacturing theme at University of Sheffield AMRC North West.
Dr Sivanathan comes from a multidisciplinary background of manufacturing, electronics and computing. He received an MSc in Mechatronics engineering from King's College London and a PhD from Heriot-Watt University.
Dr Sivanathan has received a number of prestigious research grants from DCMS, Innovate UK, EPSRC Network Plus, HVMC and funds from various key industrial players in the country, including BAE Systems. Before entering the research career, he worked as an R&D engineer in the electronics manufacturing industry.
His current research interests generally fall into the area of 5G for manufacturing, real-time human-in-the-loop systems, knowledge capture, manufacturing informatics, cyber physical spaces, Industry 4.0, and Industrial Internet of Things.
Supported By